Page 13
Castro Valley Schools - Cont.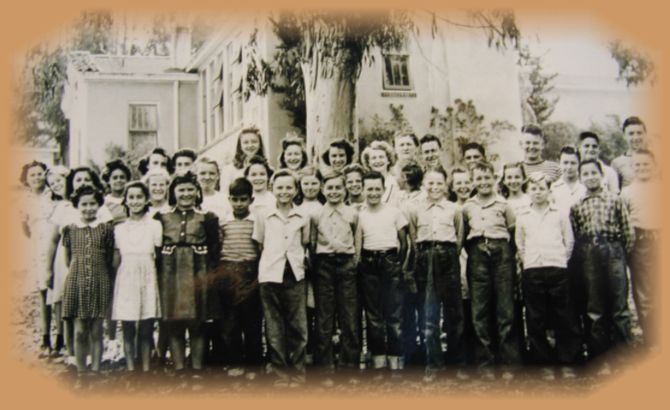 Independent School. For over forty years, the school was located on Crow Canyon Road and now is the site of the present Masonic Hall.
---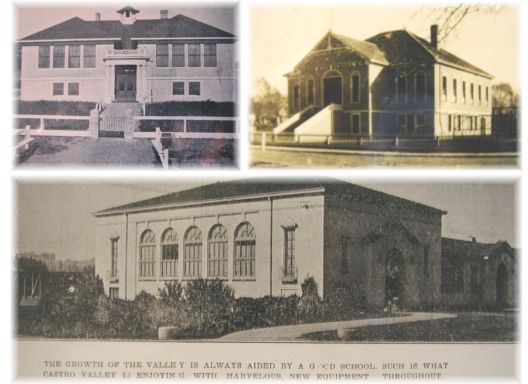 Clockwise: Castro Valley Elementary School was built and soon burned down. First local High School. In 1922, one of the "most modern" schools was built where the Adobe Shopping Center now stands, at Castro Valley Boulevard between Anita Avenue and San Miguel Avenue.


| | |
| --- | --- |
| The "modern" school on the Castro Valley Blvd. boasted several classrooms. Bottom photo- An eighth-grade graduating class. | A picture from the Daily Review July 7, 1976, shows Palomares School on fire. |
---

- Skip to a specific page here -
| Page 1 | 2 | 3 | 4 | 5 | 6 | 7 | 8 | 9 | 10 | 11 | 12 | 13 | 14 | 15 | 16 | 17 | 18 | 19 | 20 | 21 | 22 | 23 | 24 | 25 |
To go back to the front page of the CV history section
Click here

To go back to www.MyCastroValley.com
Click Here