A clipping shows Strobridge at the celebration of the linking of the transcontinental railroad, linking East to West, through the Sierra Navada. During its construction , he and his wife lived in a railroad car.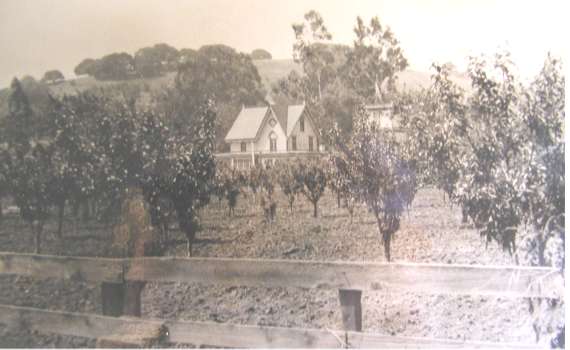 The Strobridge property, Laurel Farms,
was located where Grove Way and Baywood are now.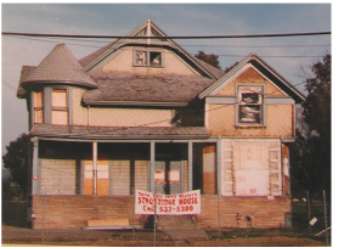 This photo shows the Strobridge House just prior to
its rehabilitation as part of an affordable housing
complex bordering the Castro Valley BART station.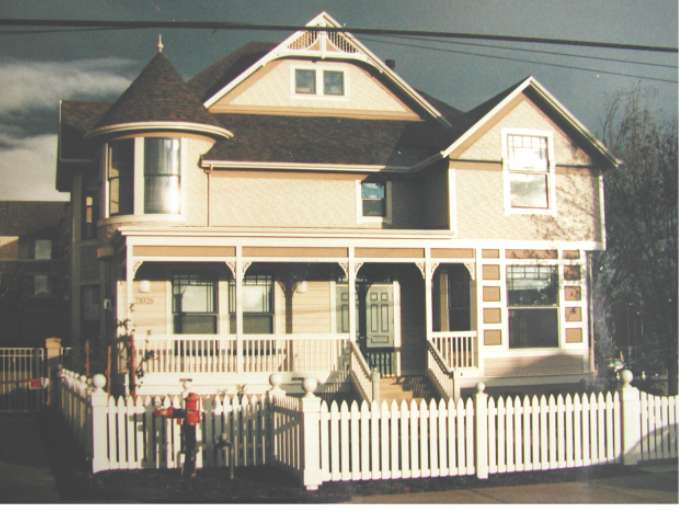 After restorations, the Strobridge house as it looks today.
J. H. Strobridge: The Railroad Builder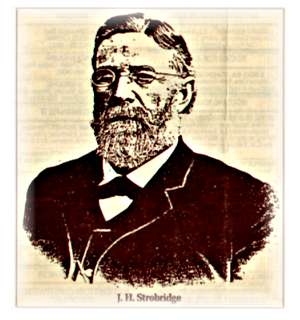 James Harvey Strobridge, a long time railroad man, supervised construction on the Central Pacific line through the Sierra mountains and on into Utah. After this arduous but successful task -- cutting a pass through the granite of the Sierras -- he came to the Castro Valley area with a contract to build a railroad from Niles to Oakland.
Settling here, he bought 500 acres from Father Zackariah Hughes in 1869, which was known as Laurel Farms.
His beautiful estate, then located on Grove Way where Baywood is, boasted its own race track and horses as well as orchards and a stately private residence.
Childless, he and his wife Maria adopted three of her brother's children and two others from orphanages.
The Strobridge House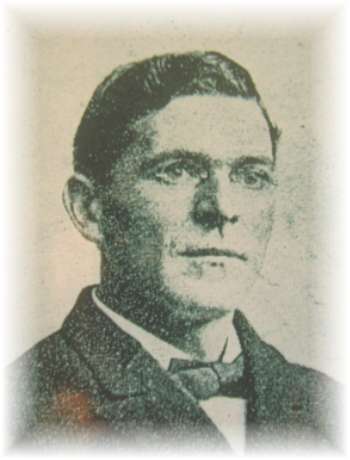 His son E.K. Strobridge went on to become a state senator.
He also had a residence in Castro Valley, originally built in 1894 for Mr. A.F. Herrick. The lovely Queen Ann Victorian eventually came to be known as the Strobridge House. It was saved from destruction and is now part of the housing complex near the Castro Valley BART station.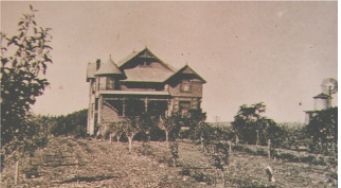 The Strobridge House, built in 1894,
was once surrounded by orchards and farmland.