Page 12
Castro Valley Schools - Cont.
.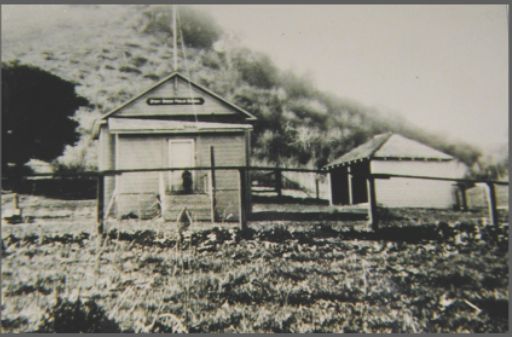 This is a photo of Stony Brook school. It was built in the bend of the canyon in 1872. The Stony Brook school district was located on south Palomares Road, from the top of the divide, down into Sunol Valley.
The school was so small, they moved it closer to the students attending as necessary. The school closed in 1947 and is now a private home.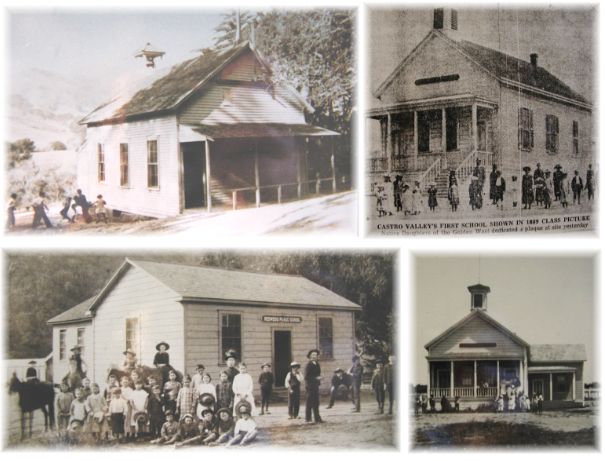 Old Castro Valley Schools
Eden Vale School -------- 1889 Class picture of school built by J.W. Brickle
Redwood School, 1866.
---
Palomares School was built at the mouth of the canyon in 1868. Children rode their horses to school. Shelter was provided behind the school for the horses.


Palomares School served grades 1 through 8.


Independent School opened in 1892. It later burned down.


Stony Brook School is now a home on the
U-turn into Palomares canyon
---

- Skip to a specific page here -
| Page 1 | 2 | 3 | 4 | 5 | 6 | 7 | 8 | 9 | 10 | 11 | 12 | 13 | 14 | 15 | 16 | 17 | 18 | 19 | 20 | 21 | 22 | 23 | 24 | 25 |
To go back to the front page of the CV history section
Click here

To go back to www.MyCastroValley.com
Click Here