A list of early settlers and the dates and acreage they purchased

---

photo - Johnson's Lumber, circa 1900

Redwood was hauled along Redwood Canyon
on its way to the the lumber yard

---


Family members gather at the Jensen house.
Castro Valley's Founding Families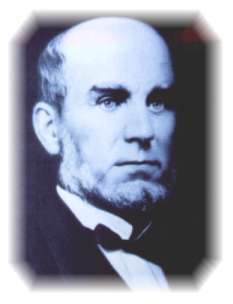 Faxton Atherton sold off Don Castro's remaining land in smaller parcels. And so, between 1852 and 1872, the valley grew.
A large portion, 2,400 acres, was purchased by Misters Cull and Luce, who erected a steam operated saw mill in the area of Redwood Canyon.
As many as nine other mills operated and harvested the redwood trees in what is now Redwood Regional park.
Cull Canyon remains as a namesake of this purchase.
Some of the old building still remain in Cull Canyon where their orchards once covered the hills.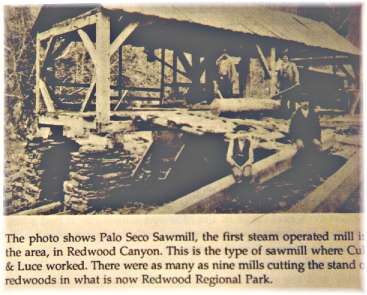 Jensen Ranch

The Jensen brothers, E.R. and J.C. Jensen, purchased land in the foothills from Atherton in 1867. A house was ready for occupancy in 1872 and was of a "salt box" design. A dormer window was added in 1882 and other additions followed in time -- a cement foundation, extra bed and bathrooms in 1939. Always well maintained, these were the only additions to the original structure.
It is probably one of the oldest homes in Alameda county continually lived in by descendants of the original family.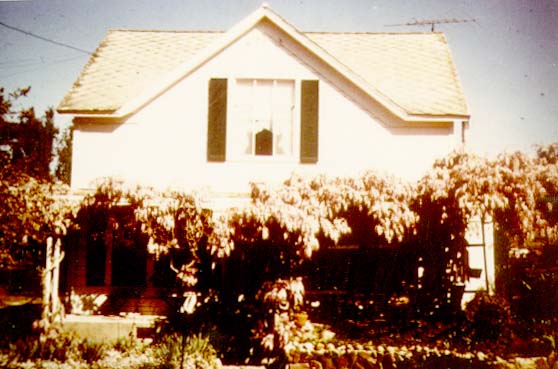 The Jensen House today