Earl Warren Park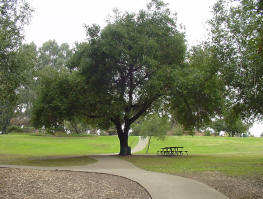 Earl Warren Park located at 4660 Crow Canyon, Castro Valley provides a pleasant relief within ear shot of freeways and major thorough fares. It is used by several dog clubs for shows and meetings and is a favorite dog walking area for the locals. It has Picnic Tables, Barbecues, Play Area, Parking Lot, Rest Rooms, Open Lawn Area.
Carlos Bee Park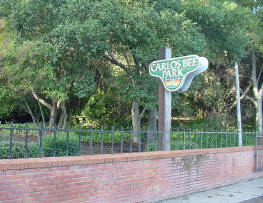 1905 Carlos Bee Park might be considered on the cusp of Castro Valley. It is located at 1905 Grove Way. It has one of the most picturesque entries of any of our parks. Once past the secluded entry way one more local park becomes available. It has Picnic Tables, Group Picnic Area, Barbecues and a Play Area.
Deerview Park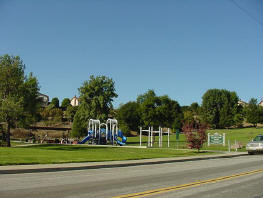 Dearview Park was constructed to provide a park and recreational area for the new Columbia Developments. The park is is located at 5780 Thousand Oaks. There is a swimming pool attached to the park but sorry, it is for members only. The park has picnic tables, picnic areas, barbeques, basketball courts and a par course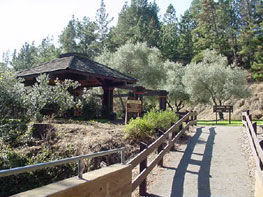 Cull Canyon Park
Cull Canyon Park is located near the junction of Heyer and Cull Canyon. This park is noted primarily for its award winning 1.5 acre swim lagoon. The swim complex is open from Easter until after Labor Day. (Call 510-636-1684 for information). There is a fee to enter the swim area. The area around the swim lagoon provides additional picnic tables, hiking trails and the Cull Canyon Reservoir loaded with bass, catfish and sunfish.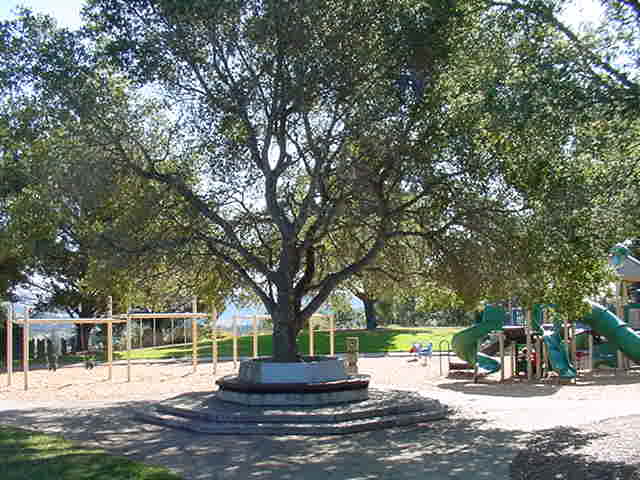 Greenridge Park
Greenridge provide a park for both the new and established communities in the Greenridge area (6108 Greenridge Road). It has picnic tables, barbeques, play area, hiking and riding trails, tennis courts and to top it off a beautiful view.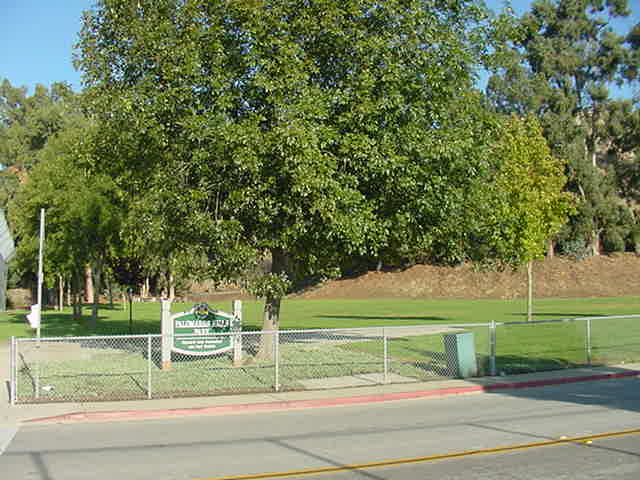 Palomares Hills Park
Palomares Hills is another Castro Valley community park constructed primarily for the local sub community of Palomares but available to all of Castro Valley. It is located at 7050 Palomares Hills. Just head up toward Palomares and it is on the left near the top of the hill. It has Picnic Tables, Group Picnic Areas, Barbecues, Play Area, Ball Fields, Soccer Fields, Snack Bar, Rest Rooms an Open Lawn Area and a Par Course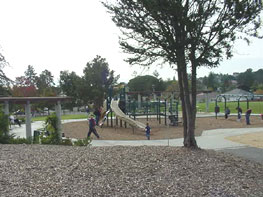 Parsons Park
Parsons Park is the newest addition to the plentiful collection of Castro Valley parks. It is a 4-acre park located at the site of the former Parsons School. Although purchased in 1992 by the Hayward Area Recreation and Park District Board of Directors it was not developed until this year due to funding shortages. With the recent passage of Proposition 12 money finally became available and this beautiful community park was completed. The park features an accessible children's play area, picnic and game tables, open turf area and a perimeter walking path. Parsons Park is located at Almond Road and Walnut Road in Castro Valley